Top 5 Affiliate Marketing Programmes For Travel Bloggers
To the travel bloggers I say thumb up. I suppose it isn't an easy task to uphold.
If I was asked to express myself I could say traveling is freedom. Though basically to some people as several others think otherwise.
I blog while sitting and so it gives me the wide experience to know how difficult it could be to blog while traveling. In my experience as a blogger, I understand it is difficult to monetize a website and basically a travel blog.
In as much as we understand the fact that making money as a travel blogger is difficult, I suppose you also know that some other bloggers do get sponsorship from their travel blogs as they earn sponsorship for traveling (say free trips with all expenses or certain expenses covered). Nevertheless, not everyone is so lucky with their blogging career.
We have never centred on any blogging niche to pay the highest amount it all boils down to how serious you are with your blog. Speaking of making money with a travel blog, a travel blog can earn you the most income if managed well. It can also be incoporated with several other monetization methods.
Travel bloggers are no different from we the steady bloggers (we blog while at rest point or while not traveling) and as such, they have equally almost the same monetization methods as do the steady bloggers. It will oblige me to list their monetization methods below:
. Google Adsense
. Viglink
. Direct ad sales
. Selling E-book
. Affiliate marketing
. Sales of merchandise
. Cuelinks
As stated by the topic of our post, we are here today to speak on the best affiliate programmes for travel bloggers while we outlook other monetization methods.
These affiliate programmes we are about to discuss were selectively handpicked and explained to suite the travel bloggers.
Top 5 affiliate programmes for travel bloggers explained
Booking.com Affiliate Programme
This is a popular name in the trvale industry. Specifically, travel bloggers could better understand what I mean by this.
This affiliate programme is not just open for travel bloggers but also open for anyone who have a website and can bring in the required visitors.
It is suited to travel bloggers because the visitors they generate are the ones with the best intentions to either partner with the affiliate programme.
Booking.com Affiliate Programme highlighted
. Free and easy sign-up process
. They offer search box, deep linking, and banner integration options
. They have an offer based commission split model
. They have a minimum payout of €100
. Payout mode is via paypal
. Booking.com searchbox can be integrated on a wordpress website by using their official plugin.
You can join booking.com affiliate programmer here.
Agoda Affiliate Programme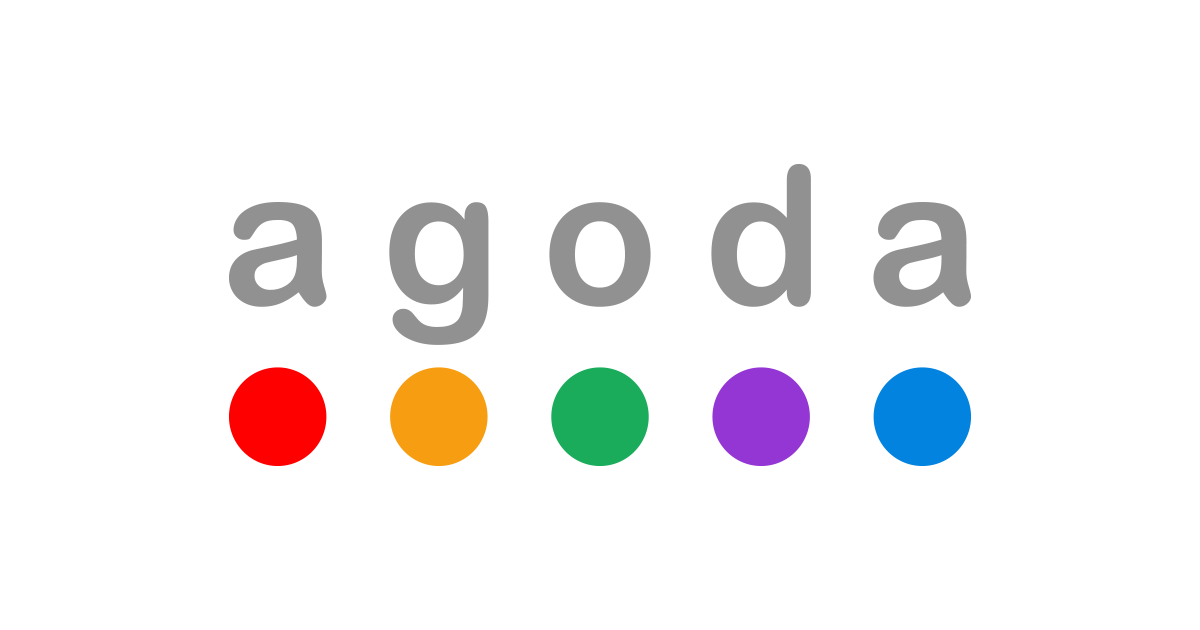 Several people and webmasters have reviewed the Agoda affiliate programme and as such this affiliate programme deserves to be in this pro list for travel bloggers affiliate programme.
The affiliate programme is open for anyone to join, but you must have a website to do so.
They have a manual approval for new signups which takes about 48-72 hours.
Agoda Affiliate Programme Highlights
. Up to 60% commission on margin
. Offer search box, text link and data feeds.
. Use hotel power ads to increase your revenue by 3times
. Their Minimum payout is $200
. They use direct bank transfer for payout
You can apply for Agoda Affiliate Programme here.
Tripadvisor Affiliate Programme
People normally check the tripadvisor while planning to take a trip to somewhere so as to read reviews, recommendations and eventually purchase bookings.
For you to get on this affiliate programme, it will be very valueable as you can source content from their website and link your readers back to the original content through your tracking link.
Tripadvisor Affiliate Programme Highlights
. They pay 50% commission
. Deep linking to over 500,000 cities and hotels
. They offer a Tiered commission structure
. They payout monthly @ $100
Skyscanner Affiliate Programme
Skyscanner is a website that was recommended to me for checking the proce of flight.
I know several people don't use this, but I assure you to downloads their mobile app and try them out and you'll never regret doing so.
For your travel blog, skyscanner still offers a wide range of options for monetizing. Several people choose the travel widget and I suggest you do same because it could pay them better.
The widget can be used on the sidebar of your website and inside your article as heatmaps (visitors take much actions on this side of any website). This specific widget will redirect them to the skyscanner website.
Skyscanner can be better optimised for better earnings when you hired a professional and a developed and use the skyscanner travel API to build your own search functionality on your website or mobile application.
Skyscanner Affiliate Programme Highlights
. They offer white-label solutions for offering flight searches on your website
. One of the most popular travel affiliate programmes APIs
. Flight booking widget for your sidebar
. One of the best and most detailed reference systems to help you get started
. Supports flight bookings, hotel bookings and rental cars.
Joing skyscanner affiliate programme here.
AirB&B Refferal Programme
We have not yet ascertained the real difference between referral programme and affiliate marketing, but we could explain them as two sides of the same coin.
We will explain this better in our next article.
Basically, in a referral programme, instead of earning cash, you earn points (or other non-monetary valueables) which you can utilize to buy products on the same network.
AirB&B has a very popular referral programme that helps you to earn decent cash by referring other users in to the system.
You can earn upto $72 for every successful referral and a maximum of $5000 travel credit per account.
AirB&B Affiliate Programme Highlights
. Easy to share referral link and users will also get AirB&B credits worth $18
. Well known name in the travel industry
. Good for travel bloggers income (can tripple travel bloggers income).
Join AirB$B referral programme here.
Wrap up
Writing about these top 5 affiliate programmes for travel bloggers doesn't mean there are not others that will pay better than these ones we stated above but we wrote these ones as it is that they are the number ones on the travel bloggers affiliate programmes.
You can equally check out other such as Lyft, Uber! HotelsTonight and others, they all offer referral programmes.